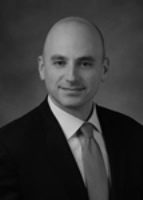 Gregory B. Simon serves as of counsel to The White Law Group and focuses his practice in the area of securities law.  Greg routinely represents investors who have suffered significant losses due to the misconduct of their broker and/or brokerage firm in arbitration before the Financial Industry Regulatory Authority ("FINRA").  Greg has extensive experience handling investment claims for fraud, breach of fiduciary duty, failure to supervise, negligence, and churning throughout the United States.  Greg also represents financial professionals in employment-related disputes as well as regulatory investigations.  Greg has tried to verdict over three dozen arbitrations before FINRA tribunals.
Greg received his undergraduate degree from the University of Illinois and his law degree from Chicago-Kent College of Law.   Greg has deep knowledge of the financial services industry gained from his many years representing investors, brokers, and some of the largest financial firms both in private practice and as in-house counsel.  Prior to his affiliation with the White Law Group, Greg was a Vice-President in Morgan Stanley's Legal and Compliance Department where he handled investor disputes, employment claims, and regulatory matters throughout the country.  Additionally, Greg was a shareholder at one of the largest U.S. law firms where he represented financial firms and their employees in FINRA arbitrations.  Greg also served as Director, Compliance at Cboe Global Markets, the largest domestic options exchange.
Greg lives in the Chicagoland area with his wife and two sons.  When not working, he enjoys rooting for his Chicago sports teams and spending time outdoors; preferably on a golf course or ski slope.